Falmouth Veterinary Hospital provides Greater Portland, Maine pets with wellness care, prevention, diagnostics, treatments, grooming and more.
Falmouth Veterinary Hospital, conveniently located on Route One in Falmouth, Maine, offers a wide array of services for dogs, cats, rabbits, ferrets, guinea pigs, hamsters and other "pocket pets." Our mission is to provide these Greater Portland's most advanced veterinary services with compassion and respect and to continually work to be worthy of the trust you put in us to care for your pets.
Our veterinary services include care for the following conditions. And, if you're a new client, you'll save $15 off your first visit:
Allergies. Allergies are a common cause of skin disease in dogs and cats – and the itching and scratching can make your life and theirs miserable. Finding what triggers your pet's allergic reaction can be helpful -- common causes include fleas, food and environmental concerns.
Anal sac expression. Healthy anal sacs on your dog fill with liquid that is expelled during defecation to mark territory. Disease can occur when the glands build up fluid but do not expel properly. This can lead to a painful situation for your dog, as well as infection and abscesses. Having a veterinary professional manually squeeze out or "express" these glands regularly can prevent disease – and save you from dealing with the pungent odor that occurs when your dog expresses these glands in your home or car.
Arthritis. Osteoarthritis is typically the result of normal aging or joint injuries. Rheumatoid arthritis, a disorder that prompts the pet's immune system to attack its own soft tissue and joints, is rare and painful. Our veterinary team can recommend a range of treatments to help your pet live comfortably with either condition. Let us customize a program for your pet's specific condition.
Behavior issues. We appreciate how frustrating it can be to love your pet yet deal with a behavior problem that makes living with them difficult. Most behavior issues can be treated (when the underlying reason for the behavior is a physical problem) or corrected (with appropriate training). Together, we can sort out how to improve your situation and make loving your pet easier.
Breeding services. We offer in house progesterone testing to help with the timing of breeding.
Cancer. While this can be a scary word to pet owners, many cancers can be curable or put into remission when detected early. As you know, there are a number of different forms of cancer, representing various diseases that cause cells in your pet's body to grow abnormally. Tumors and disease can result. We may perform blood tests, urine and fecal analyses, tissue biopsies, X-rays or ultrasound to properly diagnose your pet's cancer. Drugs, radiation and surgery and supportive therapies such as nutrition can be part of a cancer treatment regimen and we can work with local cancer specialists to access some of these treatments. Each case is unique, and we are here to help and support you and your pet every step of the way.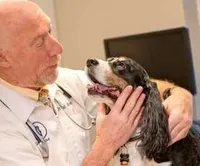 Dental care. Studies say that more than 80% of pets greater than 3 years of age have dental disease. This is much more than bad breath and yellow teeth. Dental disease is often painful to pets and can shorten their life expectancy. Bacteria from the pet's mouth travel to other parts of the pet's body and can damage organs. Our veterinarians thoroughly inspect your pet's mouth on every visit and make recommendations to keep your pet's teeth and gums healthy and pain-free.
Diagnostic services. Our in-practice laboratory allows us to obtain some diagnostic "stat," or immediately, allowing us to diagnose quickly – to alleviate concern or get your pet on a treatment regimen as quickly as possible. In addition to performing cytology, blood tests and urine tests, we do digital radiography and ultrasound. An added advantage of our digital technology is the ability to quickly and easily share images for second or even third opinions when necessary.
Digital X-rays. Digital technology gives us faster, better images that can be easily enhanced, manipulated, shared and filed with just a few clicks. Insights into your pet's "insides" have never been better.
Ear Infections. Your pet's ears come under attack by a number of pests. Ear mites (tiny, crab-like parasites that feed on ear tissues, wax and fluid) can live in your pet's ear canal and cause infection and inflammation. Bacterial and fungal infections are also common, and they can lead to ruptured eardrums. Diagnosing the correct cause of your pet's ear problem and providing the proper treatment typically gives your pet quick relief from pain, itching and suffering.
Electronic patient records. Digital files and diagnostics (X-rays, ultrasound) make it easy to get second opinions from specialists -- or discuss a case between doctors on staff, even if one is traveling.
Eye problems. We see all kinds of eye problems: from red eyes, itchy eyes, drippy eyes, diseased eyes, cataracts and other concerns that impede your dog or cat's ability to see and to see clearly, pain-free. Diagnosing the correct underlying cause and treating it can bring prompt relief to your pet.
Diabetes management. A growing number of dogs and cats suffer from Diabetes mellitus. Causes can include obesity, diet or issues with your pet's pancreas or endocrine system. While we can help your diabetic pet, we appreciate even more the chance to prevent it. We can discuss this in your pet's regular wellness exam.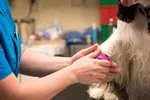 Emergency care. While we don't seek to replace the area's emergency clinics for those distress events in the middle of the night, we do have morning and afternoon emergency slots to provide urgent care for our clients and patients in need.
Food consults. The science of pet nutrition is expanding all the time and is an exciting tool to address disease, optimize weight, bolster immunity, and enhance senior wellness and more.
Grooming for Greater Portland dogs. From bathing and simply combing out mats to making your pet look like the pride of a show ring, our groomers will work with you to deliver the results you want. You can also rest assured that your pet will be treated with the utmost care and kindness throughout the visit. See why Greater Portland pet owners choose our grooming services.
House calls. Sometimes it's just too hard to bring your pet to us – that's why we offer scheduled home visits.
Hospice/End-of-life care. For those pets nearing the end of a long life, or those with a life-threatening disease or trauma, we can customize a program to keep your pet as comfortable and pain-free as possible. We're here to help you and your pet through this difficult time.
Laser Therapy. Lasers are nothing more than a beam of light that travels at a certain frequency that generate heats and penetrates tissue. Our lasers treat dogs with arthritis, tendon or soft tissue injuries, hot spots, swelling from disc problems and muscular-skeletal abnormalities. We also find laser therapy helpful in speeding wound healing and accelerating recovery times post surgery.
Microchipping. While nothing can undo the trauma of a lost or stolen pet, microchipping can offer hope of recovery. Injecting a tiny, rice-size microchip under the loose skin between your pet's shoulder blades gives your pet a permanent ID – one that can't fall off, be removed or become hard to read.
Pain management. Your pet's comfort and wellbeing is our primary concern. Our entire team is trained on multiple ways to ensure that your pet is as comfortable as possible throughout any exam, diagnostic procedure or surgery. We incorporate a variety of methods -- oral medications, injections, infusions, nerve blocks, proper anesthesia and heated recovery beds. All pets receive a customized approach to managing their comfort and safety throughout their visit or hospitalization
Parasite Protection. Fleas, ticks, heartworms, giardia, ear mites and other parasites can pose a serious health problem to your pet – and to other members of your family as well in some cases. Effective parasite prevention is important to maintaining a healthy, happy pet. Our parasite prevention plan customizes product for your pet to optimize protection based on local prevalence, environmental concerns, effectiveness data and more.
Prescription filling. For your convenience, we have an in-house pharmacy and on-line refill services for many prescriptions. Customized, compounded prescriptions are another option for those hard-to-pill or hard-to-medicate pets.

Physical exam. A comprehensive physical exam can detect problems early and optimize your pet's health. Our comprehensive physical includes an examination of every organ of your pet's body. Certain screening tests may also be in order, depending on your pet's age and condition. Senior pets need to be examined more often as early detection and intervention can avoid pain and extend life.
Puppy care and Kitten care. These "babies" bring a special joy to you and us alike. Our team is passionately committed to helping you keep your baby happy and healthy, and we're here to answer your questions and concerns as they arise.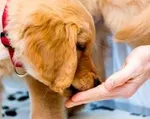 Our puppy and kitten wellness visits cover a wide range of topics. This includes a discussing vaccine protection, diet, exercise, breed-specific concerns and more – all aimed at keeping that baby joy alive and well throughout your pet's lifetime.
Puppy vaccine regimen may include: Distemper, Hepatitis, Leptospirosis, Parainfluenza, Parvovirus, Bordetella, Lyme disease, Rabies and Influenza.
Kitten vaccines may include feline Distemper, Rhinotracheitis, Calicivirus, feline Leukemia and Rabies.
Surgery. Our diagnostic labs and surgical suites are state-of-the-art, and our well trained healthcare team provides state-of-the-heart care before and after surgery. So whether your pet needs routine spay/neuter, emergency care or orthopedic surgery, we're here to ensure that your pet is as comfortable as possible before, during and after every procedure – with watchful, caring professional overseeing care every step of the way.
Ultrasound. Having on-site ultrasound technology gives us a fast, non-invasive way to better diagnose a number of concerns in pets. This includes pinpointing and characterizing tumors, spotting those strange items your pet swallowed, observing fluid in or around the heart, lungs or abdomen – and even counting the number of puppies or kittens you can expect as this is the same technology that generates sonograms in human pregnancies.
Vaccinations. Keeping your pet immunized against species-specific parasites and disease can both optimize your pet's health and extend his life. Vaccinations are an important part of our wellness program. We'll also send you reminders to help you keep track of when boosters or updates are needed.
Wellness care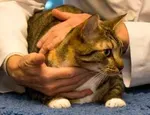 We know that you love your pets and want what's best for them. We're here to do our best to advise you, answer all your questions, give nutritional counseling, help with behavior – or just listen to your concerns with compassion and respect. With a group practice of many highly trained, experienced doctors and technicians, we are challenged daily with complicated health issues – but we love the chance to help keep your pet happy, healthy and pain-free. Wellness exams help us do just that.
Call Falmouth Veterinary Hospital to schedule an appointment (207-781-4028), or click this link.